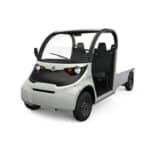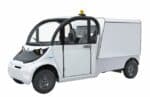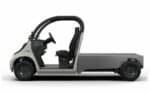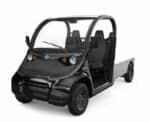 Would you like more information?
Discuss your enquiry with an expert – contact us today!
GEM eL XD
Description
With its sturdy build, generous ground clearance, and 635kh payload capacity, the GEM eL XD is a workhorse. Pick the carrier and bed options that fit the unique demands of your job.
Features
Bucket seats
safety belts,
grab handles
windshield wiper
non-slip flooring
sound emitter
Specification
| | |
| --- | --- |
| ENGINE TYPE | 48V AC Induction Electric |
| HORSEPOWER | 8.7 HP (6.5 kW) |
| TOP SPEED | 40 km/h |
| BOX CAPACITY  | 499Kg |
| ESTIMATED DRY WEIGHT  | 719kg |
| GROUND CLEARANCE  | 20cm |
| HITCH TOWING RATING  | Up to 1,100 lb (498 kg), not to exceed GVWR (off-road use only, max Tongue Weight of 150 lb/68 kg) |
| OVERALL VEHICLE SIZE  | 371 x 141 x 185 cm |
| PAY LOAD CAPACITY  | 642 kg |
| PERSON CAPACITY  | 2 |
| TURNING RADIUS  | 592cm |
| WHEELBASE  | 289.6cm |
Video