The Leader in Electric Personnel Transportation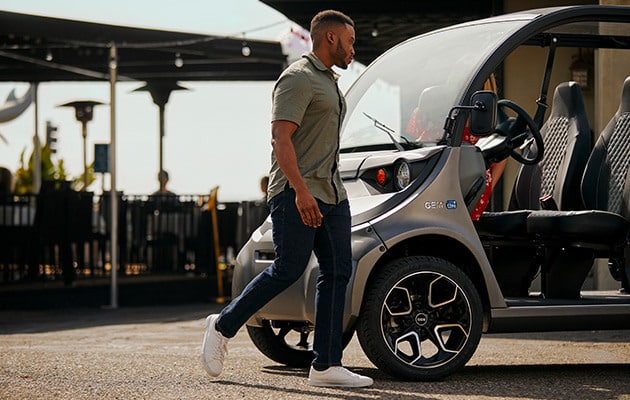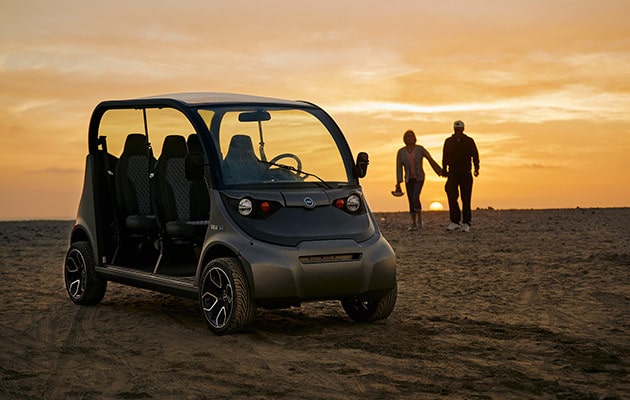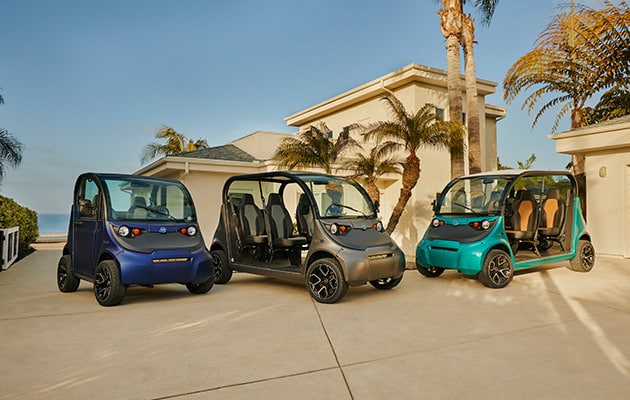 Get Around Your Neighborhood
All-electric GEM vehicles are great for quick drives around the neighborhood, family trips to the beach and nights on the town.
While it may resemble golf cart at a quick glance, GEM vehicles are equipped with several safety features required to be classified as a low-speed vehicle.
With a selection of versatile battery and charging options to fit your range requirements, your GEM will always be ready to move when you need it.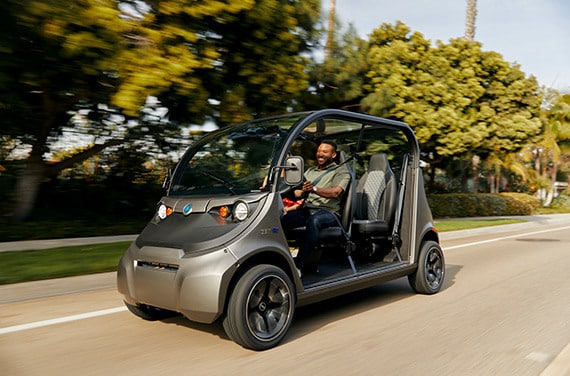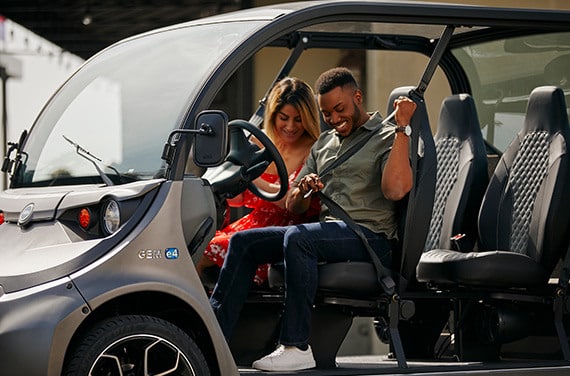 A low-speed vehicle (LSV), GEM is legal to drive on roads posted up to 50 km/h in most states and provinces.
GEM vehicles include three-point seat belts, an automotive glass windshield and our occupant protection system that is roof-crush certified.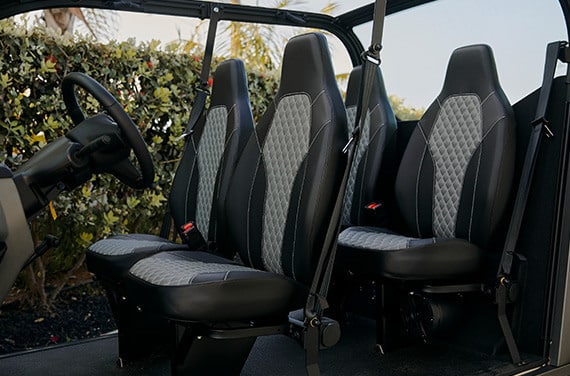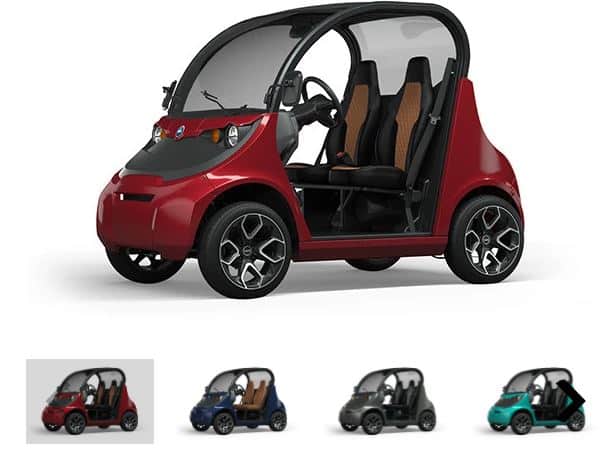 Enjoy your ride with high back forward-facing adjustable seats, 109 cm of legroom and almost 15 cm of suspension travel.
More Customizable Than Ever
Build a GEM that fits your style. We offer a variety of matte and gloss exterior colors, seat upholstery, wheels and roof options.
Choose from a selection of high-end finishes to build a GEM that fits your personal style. Premium vegan leather upholstery, a panoramic sky roof and 40-centimeter black metal rims are just a few of the luxury options we offer.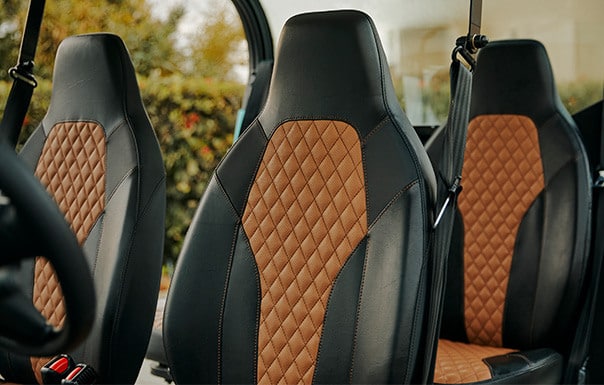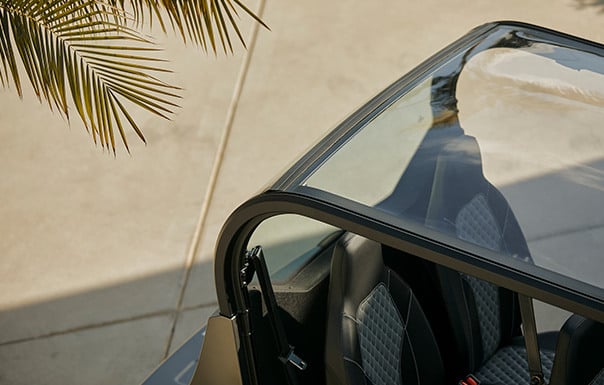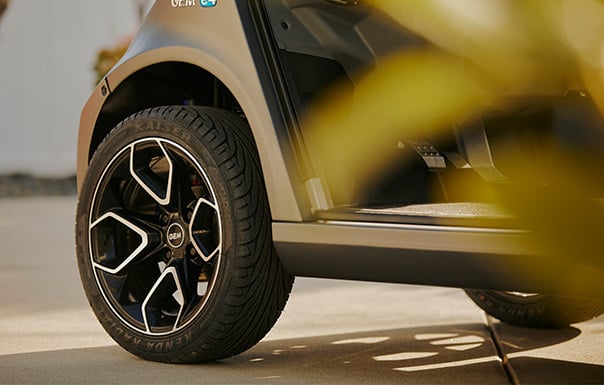 Premium Vegan Leather Upholstery
Passenger Vehicles
Transport people around campuses or facilities in distinctive comfort with GEM's spacious, ergonomic design and safety features.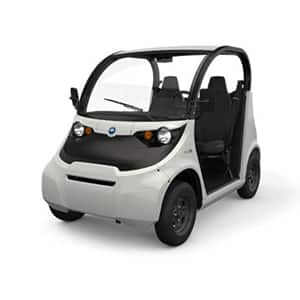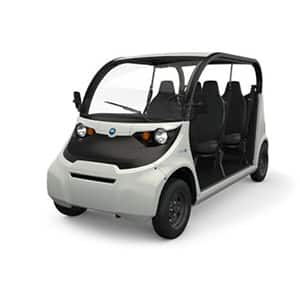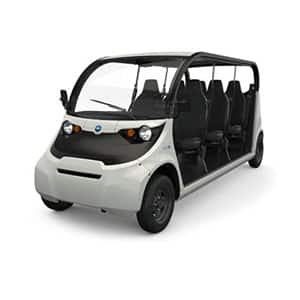 GEM e2
Small footprint and nimble mobility for tight spaces for two
Two passenger
Public safety and housekeeping packages
GEM e4
Shuttle vehicle with a mid-sized footprint for up to four
Four passenger with all four seats facing forward
Shuttle, tour, public safety, housekeeping packages
GEM e6
Cost-efficient for organizations, safe for the community, and enjoyable for six
Six passenger with all six seats facing forward
Shuttle and tours packages
Utility Vehicles
With up to 635kg of payload, zero emissions, and hundreds of customization options, count on GEM to get the job done efficiently, economically, and sustainably.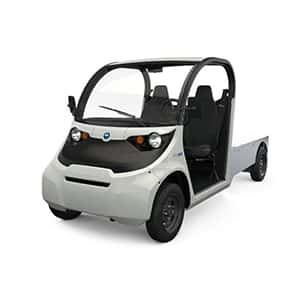 GEM el XD
This hardworking vehicle provides 566kg of towing capacity and 635kg of payload capacity with many customized utility packages.
Two passenger with Utility Bed
Maintenance, repair, construction, technician, delivery packages