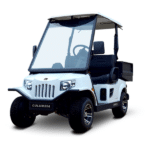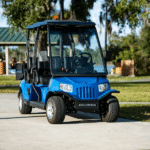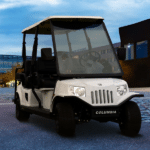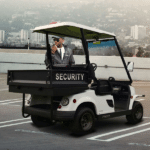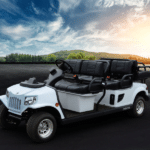 Would you like more information?
Discuss your enquiry with an expert – contact us today!
JourneyMan
Description
The JourneyMan series gives staff the speed and on-site configurability they need to be more productive accross multiple tasks, all day long.
Application
Engineered to easily adapt from job to job, the Journeyman series is ideal for maintenance, higher education, hospitality, construction, or any other space where safe, efficient transportation is both vital and a moving target. The Journeyman's street-legal LSV option makes it the perfect choice for operating on both private areas and public roadways.
Features
2 to 6 Passengers
6 Models
Rated Capacity 362-498kg
Dual High/LowHead and Tail Lights
Pristine White Body Color
Seat belts
Specification
Journeyman

2

2+2

2X

2XL

4

4+2

4X

Length:

94.5 in.
108 in.
104 in.
131 in.
126.5 in.
140 in.
136 in.

Width w/ Mirrors:

53.5 in.

Wheelbase:

64 in.
96 in.
Step Height:
12 in.
Load Bed Height:
N/A
30 in.
28 in.
N/A
31.5 in.
Bed (L x W):
N/A
30 x 45 in.
60 x 45 in.
N/A
30 x 45 in.
Ground Clearance:
6.5 in.
---
| | |
| --- | --- |
| Motor: | 48-Volt, AC Induction, NEMA class H temperature rated |
| Batteries: | Six, 8 Volt |
| Controller Rating: | 450 High-performance AC controller |
---
Brakes:

4-wheel hydraulic, vented front discs, rear drums, auto-adjusting,

automatic parking brake

Suspensions:
Front: Double A-arm with independent coil springs over shock absorbers.
Rear: Independent coil springs over shock absorbers with anti-roll sway bar
Tyres:
205/50-10 DOT-rated tires
Optional Extras
Street Legal
Drop Side Cargo Box
Rear Facing seat
Video